YouTube is undoubtedly one of the most popular platforms for streaming videos, but there are times when you might want to download videos for offline viewing or other purposes. In this comprehensive guide, we'll walk you through the steps to download YouTube videos easily. From utilizing online tools to using browser extensions, we've got you covered.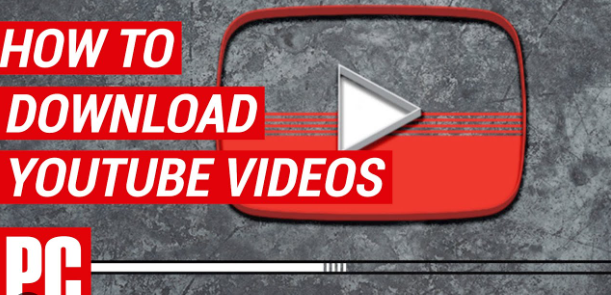 Top 10 Video Editors: Transform Your Videos with Ease
The Best 5 Free Voice Recorder Apps For Android
Introduction
YouTube offers a vast array of videos, from educational content to entertainment. However, the need to access videos without an internet connection has led to the rise in popularity of video downloading methods.
Is Downloading YouTube Videos Legal?
Before diving into the methods, it's essential to address the legality of downloading YouTube videos. Generally, downloading copyrighted content without permission from the creator is against YouTube's Terms of Service and might violate copyright laws. However, there are exceptions, such as videos with Creative Commons licenses.
Methods for Downloading YouTube Videos
Online Video Downloaders
Online video downloaders are user-friendly tools that allow you to download YouTube videos by simply pasting the video URL.
Browser Extensions
Browser extensions, available for browsers like Chrome and Firefox, provide a convenient way to download videos. They usually add a download button below the video on the YouTube page.
Downloading via Command Line
For tech-savvy users, downloading videos using command-line tools like youtube-dl offers more control and flexibility.
Using Online Video Downloaders
Online video downloaders are suitable for quick downloads without the need for installations.
Step 1: Copy the Video URL
Go to the YouTube video you want to download, click on the address bar to highlight the URL, and copy it.
Step 2: Choose a Reliable Online Downloader
There are various online downloaders available. Choose a reliable one like "SaveFrom" or "YTMP3."
Step 3: Paste the Video URL and Select Download
On the downloader's website, paste the copied URL into the designated field. Click on the "Download" button.
Step 4: Choose the Video Quality
Select the desired video quality from the available options. Keep in mind that higher quality videos will have larger file sizes.
Step 5: Download the Video
Click on the "Download" button next to your chosen video quality. Your video will be downloaded to your device.
Downloading YouTube Videos via Browser Extensions
Browser extensions provide a more integrated approach to video downloading.
Step 1: Install a YouTube Downloader Extension
Search for and install a YouTube downloader extension from your browser's extension store.
Step 2: Access the Video You Want to Download
Navigate to the YouTube video, and you'll notice the download button below the video player.
Step 3: Choose the Desired Video Quality and Download
Click the download button and select the video quality. The download will commence once you confirm your choice.
Advanced Method: Downloading YouTube Videos via Command Line
Downloading videos via command line offers a higher degree of control.
Step 1: Install youtube-dl
youtube-dl is a command-line tool for downloading videos from YouTube. Install it according to your system's instructions.
Step 2: Open the Command Prompt/Terminal
Open the command-line interface on your device.
Step 3: Download a Video Using youtube-dl
Enter the command along with the video URL to download the video. Customize the quality and format using available options.
Video Quality and Format
When downloading videos, consider the available formats and select the one compatible with your devices.
Terms of Use and Copyright
Always respect YouTube's terms of use and copyright laws. Download only videos that you have the right to access offline.
FAQs About Downloading YouTube Videos
Is downloading YouTube videos legal?
In most cases, downloading copyrighted content without permission is against YouTube's terms and potentially illegal.
Can I download any video from YouTube?
No, not all videos are available for download, especially copyrighted content unless authorized by the owner.
What video formats are usually available for download?
Commonly, videos are available in formats like MP4, WebM, and 3GP, with various quality options.
How can I ensure the downloaded video is of high quality?
Choose the highest quality option available during the download process.
Are there any alternatives to downloading videos for offline use?
YouTube's offline feature allows you to download some videos within the app for a limited period.
Conclusion
Downloading YouTube videos can be convenient for offline viewing, but it's crucial to do so within legal and ethical boundaries. Whether you opt for online downloaders, browser extensions, or command-line tools, always prioritize respecting content creators' rights.